Company Culture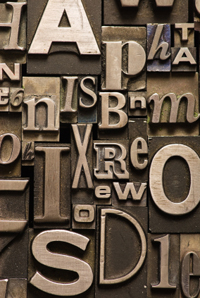 We love what we do. The passion we have for our work enables us to take ownership of our clients' projects. We constantly strive to deliver the highest-quality products possible.
There is no greater satisfaction than delivering a finished product that helps a client reach their goals and objectives. To learn more about our approach to customer service, follow the provided links for more information.
Mission Statement
Our mission is to provide the highest level of quality, service, and value that the printing industry has to offer. We will remain flexible, adapting to and utilizing new technologies and printing processes to ensure the continued enhancement of our products and services. The most important asset of Consolidated will always be THE CUSTOMER.
We will provide a stimulating and rewarding work environment for our employees. Loyalty, ethics, integrity, and performance will be rewarded. These principles will be the basis for all of our dealings with customers, fellow employees, and suppliers.
We will strive to produce a fair profit. This will enable us to reward our employees and shareholders fairly, and will help us to build the foundation for tomorrow's success.
Guiding Principles
Consolidated Graphic Communications (CGC) began operations in 1946 as Consolidated Business Forms Company, a Pittsburgh-based distributor of business forms and computer paper and supplies. In 1994, we changed our name to Consolidated Graphic Communications to more truly reflect the broad array of printing and printing services that we provide.
Today, we have formed a strategic affiliation with Safeguard to utilize their vast manufacturing resources and key services. With this partnership we can produce everything from simple one-color cut-sheets, to the full range of business forms, tags, labels, and high-quality digital and commercial printing.
Consolidated was a pioneer in the development of Printed and Document Management systems. In fact, we were one of the first companies to provide electronic ordering capabilities to our customers. Today, we offer fully integrated electronic and e-commerce solutions to our customers designed to reduce costs, improve efficiency, and provide superior supply chain management capabilities. Our eCOMPETES solution connects you with Consolidated's network of distribution centers, where you have 24/7 access to your inventory and order status data. Transactions are updated in real time, providing for maximum inventory turns, while protecting against costly stockouts.